There is an alternative to buying new hardware. You can get interop software today!

The number of meeting platforms that you need to adapt to is increasing. Interoperability is becoming more and more important

The major meeting platforms are changing every 3 years*
Enable your video conferencing system to participate in Microsoft Teams meetings today - without any change or upgrade on the endpoint.
Synergy SKY is an official Cisco Solutions Plus Partner certified by Cisco as Webex Compatible and a Microsoft partner. In 2021 we introduced Cisco to Teams interoperability for all video endpoints, legacy as well as new. And it has been awarded by Frost & Sullivan for its innovation, read why.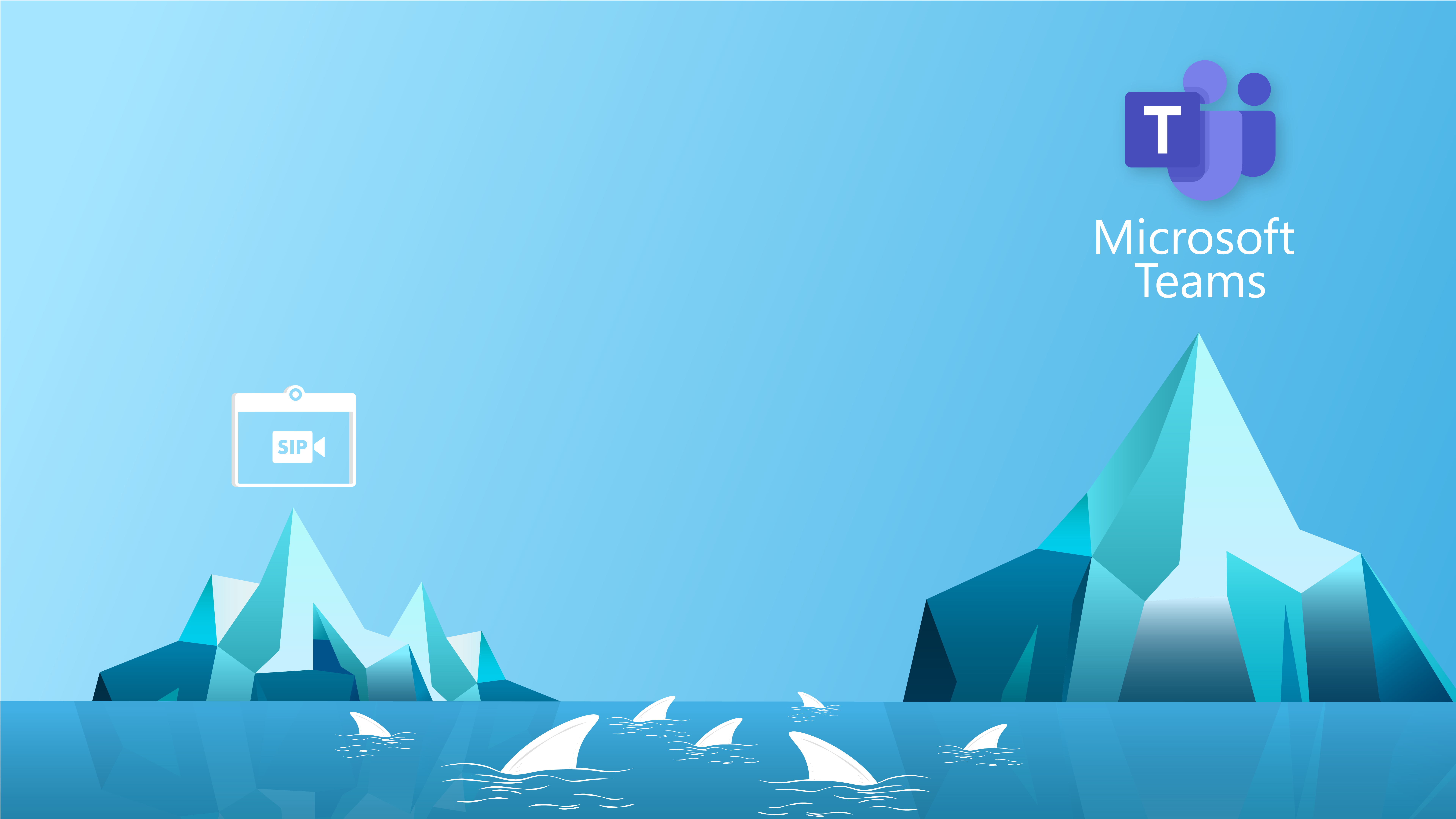 With Synergy SKY CONNECT you enable any Cisco Webex device to act almost like a Microsoft Teams Room (MTR) as well as a traditional SIP conference device. You get a single-user experience no matter which meeting platform you connect to. We support all the core features you expect and use in your MTR meetings.
5 Reasons to upgrade your video conference systems to act like an MTR
No need to swap out hardware to join new meeting platforms

No user training needed – start all meetings on time with a smile

All calendar and CDR data are kept on your network - keep your data safe

Proven technology with simple licensing

The most flexible interoperability
Start all Teams or Webex meetings on time with one click and share presentations with all participants with the same user experience. Synergy SKY is connected to your Microsoft Outlook calendar to make sure all your video rooms get a green button in all meetings.
Synergy SKY connects your video endpoint to the Teams meeting just like any Teams client would do. This gives a native and consistent experience for all users. Read more about the features here.
Get a demo today to see how we can connect your video equipment to the meetings you need.
The inbuilt Synergy SKY management suite component of CONNECT is designed to help you join, control, and analyze your video meetings in a multi-vendor environment. Together with the interop, you get control of your meetings and collaboration resources.
Do no harm
Go green used to be enough. It isn't anymore. The ripping out of fully functional equipment and replacing it with new equipment belongs to the past. Any video conferencing system made in the last 10 years has a better camera, screen, and audio capabilities than what the Teams protocol typically delivers today, so there is no reason to throw it out.
Start today
With our software model, you can start with a few rooms today and grow as your need increases. Your users will love it because it's easy!
You do not need a Teams Rooms license for your traditional video conference SIP unit to be able to connect to Teams meetings. The license model from Synergy SKY is based on number of rooms and has no hidden cost or upgrades needed to support all features
* Predecessors to Microsoft Teams; Skype for Business, Lync, OCS, etc. read more.