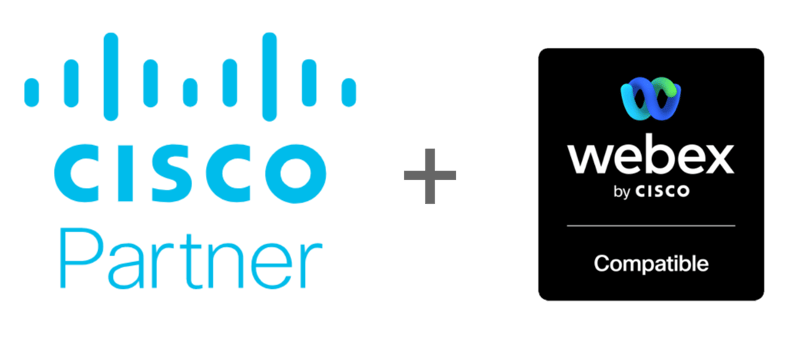 Value to Cisco and its customers:
Bring extra value to Cisco Webex video conferencing by providing One Button to Push (OBTP), where Cisco can't:
Join multi-vendor meeting platforms (Webex, Teams, Zoom, Pexip etc)

OBTP on on-prem CMS

OBTP on C-series, CTS, DX, EX, MX, SX, IX on-prem and cloud

Provide Click-to-Join on POLY to easily join Webex or CMS meetings

Calendars supported: Exchange, O365, Google
Fill the gaps in the
Cisco CVI
support and allow for easy transition from 3rd party CVI to Cisco CVI
A better alternative to
TMS XE
for on-prem calendaring integration
Use sensor data from Webex Room Series to:
Automatic calendar release of booked but empty meeting rooms

Check-in to room

Email notification to organizer on irregularities

People count reports


How does Cisco define our solution​?
Global assurance of quality, consistency, and performance

Reliable, secure, scalable and future proof

Validated integration points

For Cloud or On-premise Webex Rooms deployments​
This means that when you implement the Synergy SKY Suite to optimize your VC set-up, you can rest assured knowing your unified collaboration investment is the most secure and reliable on the market.


What do you get with the Synergy SKY solution?
We support you and your workflow by allowing you to choose vendor or technology; whether its on-prem, hybrid, cloud or in transition.
We support more Cisco solutions than any other vendor, as well as Cisco Legacy systems, Tandberg, Poly (CTJ), Outlook, Google Calendar, recording, and much more.

Click the scenarios below to read examples of how we solve or use them:
Interested in learning more?
Get in touch