What is Synergy SKY CONNECT?
The Synergy SKY CONNECT product allows all SIP (Session Initiation Protocol) based endpoints to connect to Microsoft Teams meetings. Synergy SKY has developed a new patented* solution for interoperability between video conferencing platforms.
The scope of the Synergy SKY technology leverages years of multivendor expertise to ensure a transparent and consistent user experience, no matter the SIP endpoint type or age, when joining a Microsoft Teams meeting.
Synergy SKY CONNET is a brand new patent-pending product that was developed to create a better solution and user experience for interop between systems and platforms. It should not be mistaken for or compared to the existing CVI solutions in the market. In fact, Synergy SKY CONNECT can in many scenarios act as a complimentary product to your CVI solution depending on technical needs.
Synergy SKY has chosen the name "CONNECT" because of its new and innovative way to connect people and give them a more flexible and user-friendly experience.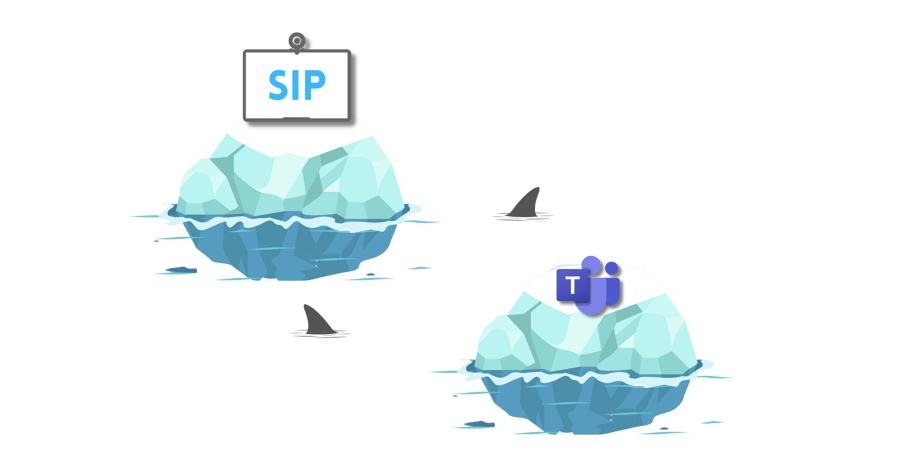 Why is it important, now?
Existing interoperability solutions ("gateways" or "CVIs") have limited scope and face challenges and shortcomings in a lot of common use case scenarios.
The market is diverse and most solutions are both proprietary and incompatible. The user experience is poor.
With the recent rise in popularity of Microsoft Teams (and other cloud-based video meeting platforms), the trend has been to gravitate towards single vendor connectivity. These islands of connectivity make it difficult for users to interact with different platforms using technology built for other service platforms.
With Synergy SKY CONNECT we solve SIP to Teams, with Synergy Suite we solve the workflow between all major players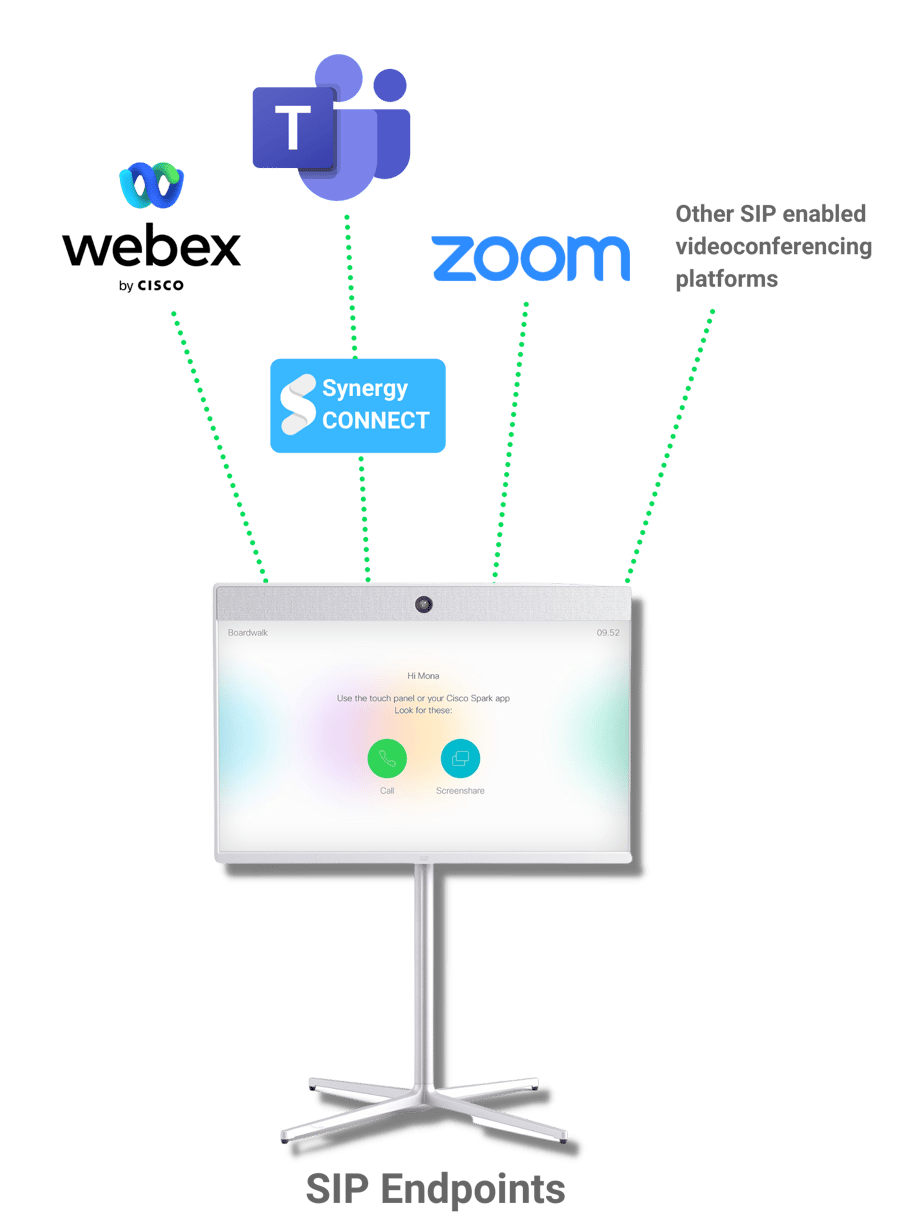 What does it solve?
Challenges
A common scenario is when a user wants a SIP-based (Cisco, Poly, Lifesize, etc.) endpoint to connect to a Microsoft Teams meeting: it is a prerequisite that the user knows who booked the meeting and whether a Cloud Video Interop (CVI) product has been configured to allow the user to connect to the meeting from their preferred video meeting room. Alternatively, the meeting organizer must understand the internal and external participants' access methods to ensure a successful and on-time connection for all users, which is not something to be expected from an employee.
Using different CVI providers also introduces different user experiences when it comes to video layout. The layout will depend on the layout from the CVI provider.
Microsoft Teams has recently introduced PowerPoint Live in Teams – but this does not work with traditional CVI either.
This complexity and uncertainty lead most organizations to forgo interoperability and reach for the most common, cheap, or convenient solution. These shortsighted decisions hurt the end-users as well as the organizations that have invested in superior endpoint technology and close sales opportunities for premium endpoints and meeting services.
Solution
Synergy SKY CONNECT is not CVI as you know it, it's a new technology. It removes the uncertainty of scheduled meetings and ensures it simply works. It offers a uniform and native Microsoft Teams experience for the invited SIP endpoints regardless of whom the organizer is, combined with features the users expect from a SIP-based endpoint.
Schedule or forward Teams meeting invitations to your SIP endpoint and get one green button to click into your meeting.
Synergy SKY is Cisco Webex certified (OBTP) and Poly approved (OTD) for 'one-click meetings'.