We are pleased to announce our partnership with Atea Denmark. With this, we are able to expand Resale, Service, and Support to reach Denmark.
"We want to improve the user experience for our existing and new customers and Synergy SKY has created the tool that will make it easy to book and join video meetings, which definitely adds value to our rich collaboration portfolio" says Søren Trojel, Collaboration Concept Manager, Atea who today signed the contract in a video meeting with Synergy SKY's CEO, Ståle Reitan.
"We have for a long time been aware and interested in a partnership with such a great partner as Atea. They have proven their expertise in the video collaboration market and together we will now be able to offer better solutions for our customers" says Ståle Reitan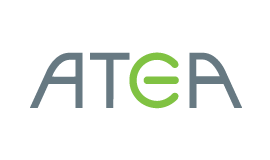 Synergy SKY products enable organizations with video conferencing and Skype for Business solutions better ways to schedule, join and analyze video usage. It's a user-friendly technology that will drive the adoption of video meetings across technologies both for internal and external meetings.
The Synergy SKY Meeting Server enables users to schedule their video meetings natively in Outlook between Skype for Business and all video conferencing endpoints – and all users will enjoy One-Click to Join. Hassle-free and intuitive for the users.
To measure usage and adoption of video collaboration Synergy SKY Analytic Server will give organizations of all sizes insight into the utilization of expensive equipment and enable them to make better decisions. Effective video meetings will save employees' time and give them a better work-life balance. The environment and our common future is the winner for every commute and unnecessary travel saved.