Better than CVI?
3 solutions in 1: Interoperability, Meeting workflow, Management suite
1. Interoperability
Synergy SKY CONNECT connects any SIP video endpoint to all Microsoft Teams meetings. This award-winning tool is not another collaboration platform but is the glue between platforms and different vendors that make all meetings start on time. Synergy SKY is the only independent vendor focused on meeting interoperability and multi-vendor support.
2. Meeting workflow
CONNECT enables your SIP video devices to connect with one click to all major meeting platforms thereby optimizing workflow and saving costs for businesses. It supports Cisco Webex OBTP and Poly CTJ into Webex, Teams, Zoom, Cisco CMS, Pexip, Google Meet, BlueJeans, Zoom with CRC, and more. While we do not introduce any new plugins or workflows, we do work with your existing ones.
3. Management suite
CONNECT contains a web and video meeting management suite that provides admins the tools needed to run a modern hybrid collaboration environment. Some of its key features include check-in functionality, no-show warnings, platform incompatibility pre-call notice, phonebooks, meeting reports, de-booking of no-show rooms, and more.


How Synergy SKY CONNECT works


The Synergy SKY management suite is a straightforward implementation on your own network with a VM image that can be hosted within most virtualized environments. The benefit of the self-hosted management server is that all CDR and booking data remain safe within your premises. The SIP to Microsoft Teams call interoperability is done by the Synergy SKY CONNECT Service in Azure which handles the real-time media. This "dual implementation" ensures data privacy while providing the scale and flexibility of a cloud service. Please note that our Government solution has a different set-up.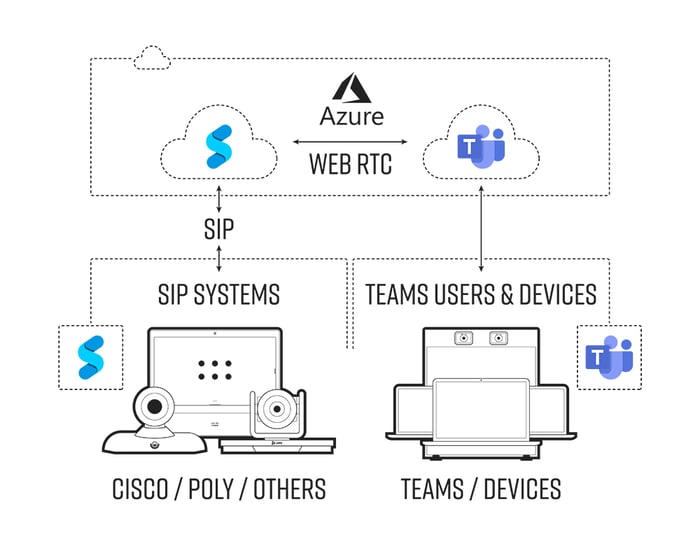 User-friendly
The users can continue using Outlook or Google calendar for all meeting scheduling, forwarding, editing, or cancellation of meetings, instead of being introduced to new tools and workflows. It's as easy as in-person meetings. No training needed.
Presentation sharing
In Teams meetings with SIP devices, the new presenting experience with PowerPoint Live, Whiteboarding, and Raise hand introduces interactivity beyond traditional static presentation sharing (BFCP). Watch the demo below to see how it works.


NEW: Presentation sharing from SIP video conference device is now available and supports both sharing through cable (HDMI, USB-C) and wireless with Webex app, Barco click-share or any other Cisco and Poly supported method for content sharing.
Microsoft Teams Rooms, MTR, Features
Get Teams Rooms features like Participant / People list, raise hand, video lay out control, mute / unmute on the Cisco Touch 10 panel.
Pricing
CONNECT has a flat per room / SIP device pricing. Have as many concurrent calls as you like with no additional costs or overage charges.
How CVI compares to Synergy SKY CONNECT


CVI
"Cloud Video Interop [CVI] provides an intermediate service while you transition to a full native Microsoft Teams Solution, using Teams endpoints." (Source: Microsoft)
Synergy SKY CONNECT
Synergy SKY CONNECT enables multi-platform collaboration and creates seamless meeting experiences by synergizing your existing setup.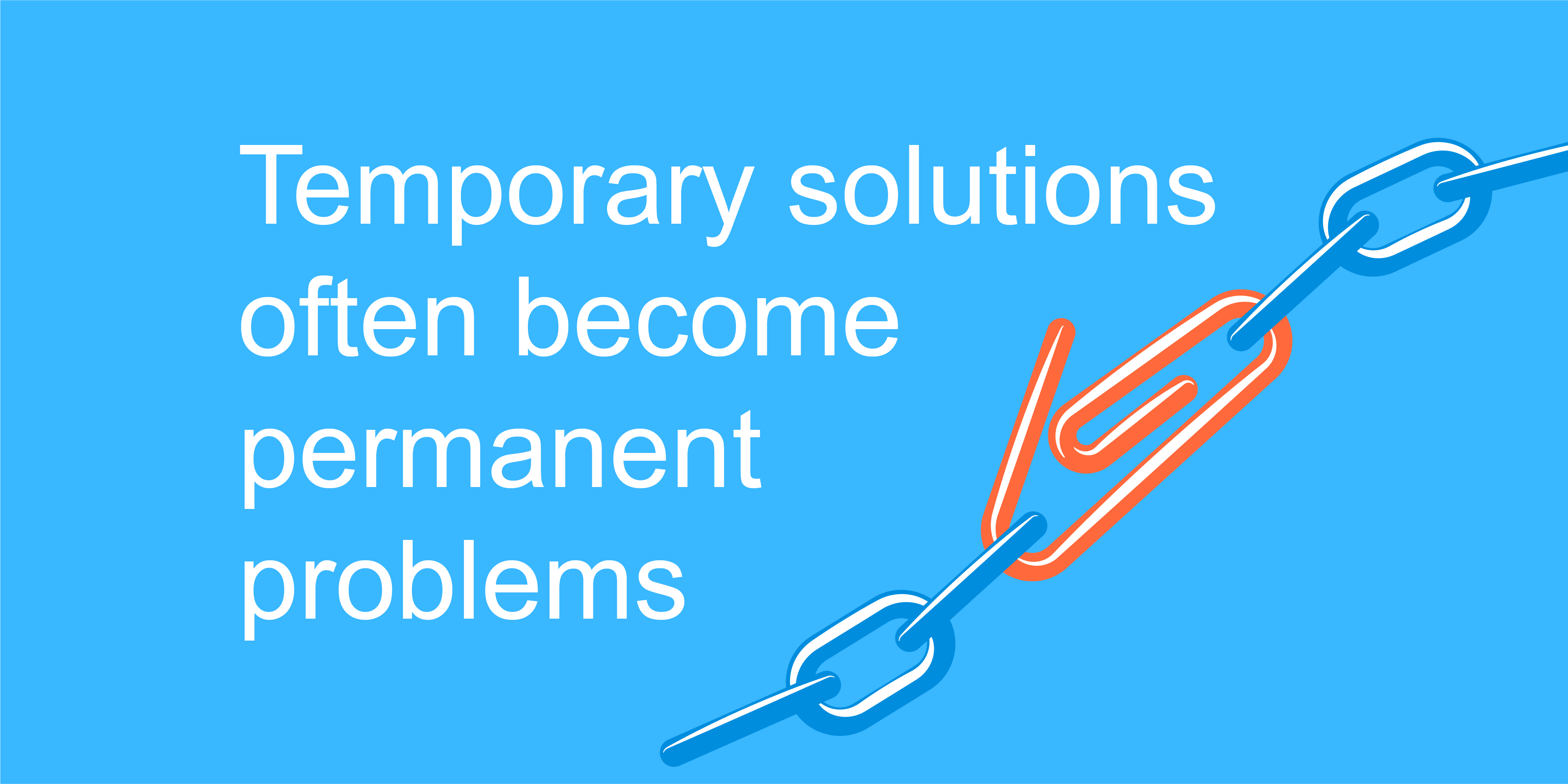 There are four CVI vendors: Webex, Pexip, Poly, and BlueJeans. Their capabilities are somewhat different when it comes to feature parity.
Synergy SKY CONNECT is a new method for connecting SIP devices to Teams meetings, it is not CVI. It is the only solution that provides the same native Teams Experience on SIP devices and clients. The user will have the same experience from any client.


| | | |
| --- | --- | --- |
| Feature | CVI | Synergy SKY CONNECT |
| SIP to Teams, internal | | |
| SIP to Teams, received invitation (without SIP info) | | |
| BFCP Content Share (from SIP video device) | | |
| PowerPoint Live, Excel Live | | |
| Whiteboarding | | |
| Dual Screen | | |
| Microsoft Exchange, on-prem | ! | |
| One-click-to-join via Cisco Webex, Poly endpoints | | |
| Poly, Click-to-Join | ! | |
| Microsoft Teams Meetings supported: O365, GCC-moderate, GCC-high | ! | |
| Microsoft Teams Meetings supported: GCC-DoD | | |
| Fully Private Cloud (IL 2, 4, 5. GCC-High, DoD) with no cloud dependencies | | |
| Native Microsoft Teams experience on SIP devices, including: Layout control, Raise / Lower Hand. Participant list with mute / unmute and presentation sharing status | | |


! Not supported by all CVI vendors


Result
CVI is a partial solution where SIP video devices are unable to join all MS Teams meetings. They also cannot take part in advanced collaborative features such as PowerPoint Live and Whiteboard sharing. CVI is a one-way road into the Microsoft Teams silo.
Synergy SKY gives you the flexibility to join all Microsoft Teams meetings and to use both legacy and new endpoints as well as platforms from any vendor, today and into the future.
Feature comparison charts can easily be favored by the author. You need to make the decision yourself and we encourage you to get a demo done today. Then you can make a fact-based decision – including the cost/benefit of your choices.