Register your video endpoints with Synergy SKY - it's the only service your video devices need
By registering video endpoints to the Synergy SKY service, you make sure you make the most of your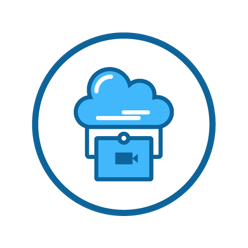 current investment in video endpoints. It simplifies your video infrastructure and at the same time enables unlimited calling to and from any SIP device. The Synergy SKY SIP Registrar is a powerful and versatile SIP registration solution designed to enhance communication and collaboration within your organization. This product enables seamless integration with SIP-based communication systems, providing a reliable and secure platform for user registration and connectivity.
As well as unlimited SIP calling the service also enables Synergy SKY CONNECT calls to all major meeting platform providers such as Cisco, Microsoft, Google and Zoom.
The service is suitable for all types of devices, and is supported by most major brands of video systems like Cisco, Poly, Lifesize, Yealink and Huawei.
Key Features:
SIP Registration and Calling: The Synergy SKY SIP Registrar allows devices and users to register and call securely through the cloud-based service, ensuring seamless access to voice and video communication services.

Geographically Distributed: The service is geographically distributed, ensuring each device is automatically registered to its closest point-of-presence, as well as optimizing each call path.

High Availability: Benefit from uninterrupted communication with built-in redundancy and failover capabilities. The SIP Registrar and Calling service is designed for high availability, minimizing downtime, and ensuring continuous service.

Security: Protect your communication infrastructure with advanced security features, including encryption and authentication, to safeguard sensitive data and prevent unauthorized access.

Scalability: Grow your communication network effortlessly by adding new devices as your organization expands. The SIP Registrar can handle many registrations, making it suitable for businesses of all sizes.

Interoperability: Synergy SKY's SIP Registrar is compatible with a wide range of SIP-based devices, platforms, and communication solutions, ensuring seamless integration into your existing ecosystem.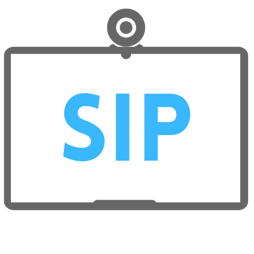 Benefits:
Enhanced Communication: Ensure that your users can easily connect to any meeting or dial any other device, improving productivity and collaboration across your organization.

Reliability: With high availability and security features, the Synergy SKY SIP Registrar ensures your communication infrastructure remains dependable and resilient.

Scalability: Grow your business without worrying about infrastructure limitations. The SIP Registrar scales with your organization's needs.

Cost-Efficiency: Reduce operational costs by simplifying interoperability, registration, and calling, improving the ROI (return on investment) of your communication systems.

Compatibility: Enjoy seamless integration with various SIP-based solutions, allowing you to leverage your existing investments in communication technology.
Use Cases:
Enterprise Communication: Ensure reliable registration and calling for SIP devices in corporate environments, video conferencing systems, and more.

Unified Communications: Seamlessly integrate with popular unified communication platforms to enhance the user experience and simplify administration

.



How to get:
The registrar service is optionally included in the Synergy SKY CONNECT license at no extra cost. (SKU: SKYLICENSE-CONNECT)