Having grown up in the collaboration field, there is no doubt Adele Thornton is a perfect addition to the Synergy SKY team. With more than 17 years of industry experience, she is now taking on the role as Partner Account Manager in the UK.
Adele's interest in the collaboration field began early on, as her family started the video conferencing company "Direct Visual" in 1996. This became the first independent reseller of Tandberg products in the UK.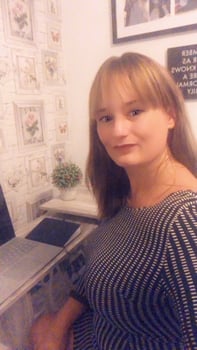 The family business was acquired in 2011 by Logicalis, a division of the South African company Datatec, to add to their collaboration portfolio.
"I began working with Logicalis and looked after business development in the collaboration business unit, which was something I really enjoyed", she says.
"over the years I have developed many relationships in the industry and I am very excited about getting to work with them again in my new role. Considering todays situation, the collaboration field is more important than ever before and it's exciting to now be part of a company who solves two of the biggest challenges we're facing today in regard to business meetings."
"I think the days of travelling for business meetings is over, and the need for simple video conferencing solutions is very important. Just as important is the issue of meeting room availability, and Synergy SKY has very exciting solutions for this."
She is familiar with the issue herself and knows this is a huge problem for most large companies.
"It's frustrating to see a booked meeting room sitting empty and not knowing if it's actually available for use. Similarly, you can walk into a room that should be available but is being used without a visible booking."
"This is something I'm excited to be a part of solving. It's a neglected issue with such a high and unnecessary cost to the business."
Read more about Synergy of Things
Regional Manager for UK & Ireland, Michael Kellaway, is excited to get Adele on the team.
"Adele has a passion for collaboration which is a key trait we look for in people we hire. She's going to be an asset to the business and I'm sure our partners are going to love working with her," he says.