As an offshoot from old Tandberg which was acquired by Cisco in 2010, Synergy SKY has now gone full circle by becoming a Cisco Solutions Plus Partner.
As a Solutions Plus Partner, Synergy SKY will be able to cater to a wider market as Cisco salespeople will receive incentives and commission when they sell Synergy SKY solutions to their customers.
Becoming part of what Cisco calls "The Gold Standard for Video Conferencing Experiences" is not a simple achievement, as the list of requirements is comprehensive and demands high-quality solutions.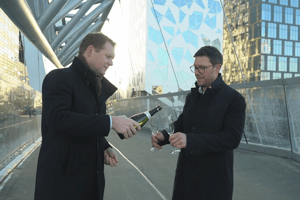 "The fact that we meet these requirements is a testament to the quality and importance of our solutions, and we are very excited to work with Cisco on solving collaboration challenges for companies around the world," CEO of Synergy SKY Ståle Reitan says.


Today the Synergy SKY management suite is used by more than 5 million people globally. With the assistance of Cisco salespeople, Synergy SKY is able to reach a far wider market. As a Cisco Solutions Plus Partner, Synergy SKY has been certified as Webex Compatible in two categories: Easy Join Services (OBTP and OTD) and Analytics.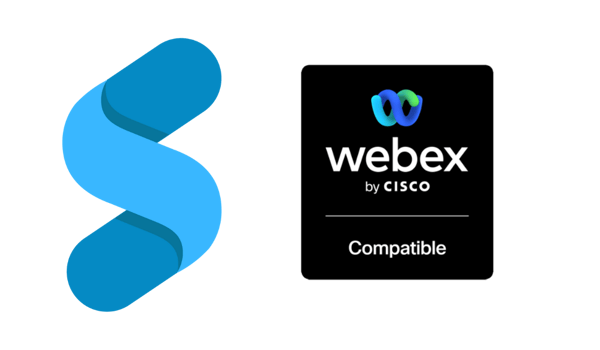 Cisco defines their supported solutions as:
Global assurance of quality, consistency, and performance

Reliable, secure, scalable, and future proof

Validated integration points

For Cloud or On-premise Webex Rooms deployments​
"This means that when customers who implement the Synergy SKY management suite to optimize their VC set-up can rest assured knowing their unified collaboration investment is the most secure and reliable on the market", Ståle Reitan says.
Why Was Synergy SKY certified?
Synergy SKY is the only meeting platform-independent / vendor-agnostic software provider for collaboration technology on the market, which gives you the option to move freely between vendors today, tomorrow, and in the future. We support more platforms and systems than any other software provider, including transitions between on-prem and cloud, as well as hybrid environments.
We support:
Video Endpoints
Cisco video endpoints – OBTP
WebEx Room Series, C-series, MX-series, SX-series, EX-series, DX-series, IX- series, and CTS

Polycom video conference endpoints - OTD
HDX, Group Series, Trio

All other video endpoints
Synergy SKY management suite can do dial-out to video endpoint
Scheduling
Outlook
O365 and Exchange on-prem
Google Calendar
G Suite
Conference Services
MCU Platforms: Cisco CMS and Pexip Infinity

Online meeting platforms: Skype for Business, BlueJeans, Cisco Webex, Google HangoutsMeet, Microsoft Teams, Pexip (Videxio), Zoom, Videonor, and many others
READ MORE: "BRING CISCO WEBEX ROOM SERIES INTO MICROSOFT TEAMS OR ZOOM MEETINGS"
Synergy SKY supports both old and new Cisco systems (and legacy Tandberg) with the green button to join the meeting. See the video below which demonstrates how the Synergy SKY management suite can optimize your VC equipment.