Synergy JOIN enables external video systems to join Skype Online (S4B O365) meetings

Invite external people to call into Skype Online meetings from video systems (SIP / H323).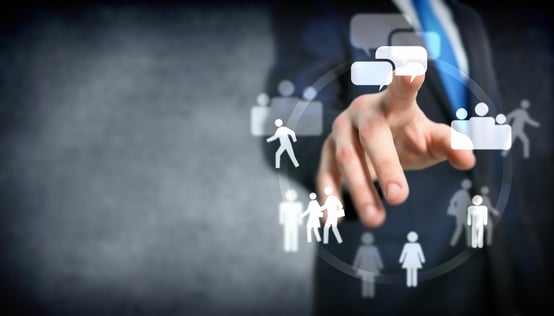 The invitee calls the Pexip VMR e.g. "meet@acme.com" and then enters the conference ID from the Skype invite.

This will enable you to invite external people to video meetings without having to know if they will call in with Skype Online or video systems from Cisco / Polycom or similar.
Internal invited video rooms will receive the invitation and the green button on the touch panel will lit up with meeting subject and start / stop time. (Cisco: One-Button-to-Push, Polycom: Click-to-Join)
Internal personal video systems that are not having a room account in Exchange can follow the routine as for external video rooms.
The meeting organizer doesn't have to change her behavior – the work-flow remains the same as for a normal Skype Online meetings. The magic is happening in the background.
The Skype IVR (Skype Interactive Voice Respons) option in JOIN enables users to join Skype Online (Skype for Business Office 365) meetings by dialing into a specific URI (e.g. ivr@company.com) and entering the numeric Conference Id that is automatically inserted into the meeting invitation when booking a Skype Online meeting. The option also make it easy for users to join the Skype meeting via WebRTC which usually has a higher success rate than the Skype Web app. The picture at the end of this chapter shows the work flow of this feature.No more complicated scheduling and connect procedures. No plug-in. No delayed meetings.
Yes, to natural workflow. Yes, to on-time meetings. Yes, to simplicity
Read how to use Synergy JOIN for Skype IVR with Pexip: https://support.synergysky.com/join/synergyjoin/apendix/ivr.htm