We're proud to announce that we won the Global New Product Innovation Award in the video conferencing interoperability market attributed by the prestigious consultancy firm Frost & Sullivan.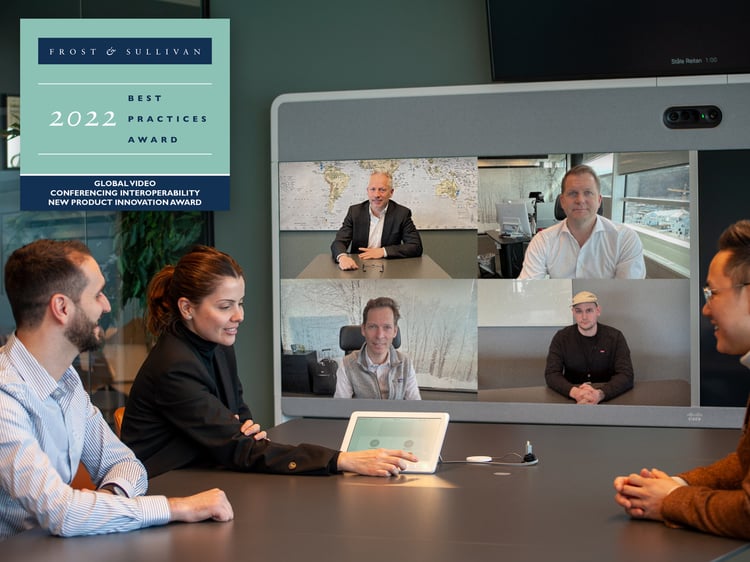 What a motivation to keep innovating! Each year, Frost & Sullivan identifies companies at the forefront of innovation and growth in their respective industries. After applying a rigorous analytical process to evaluate multiple nominees for each award category before determining the final award recipient, Frost & Sullivan found Synergy SKY excelling in many of the criteria in the video conferencing interoperability space.
"Synergy SKY CONNECT retains the video meeting workflow that users expect from their native service and does so without the compromises of cloud video interoperability. (...) [It] does not introduce new workflows to users, which drive adoption, utilization and, ultimately, ROI."
Robert Arnold, Principal Analyst, Connected Work
Check the Frost & Sullivan award report for more details and insights: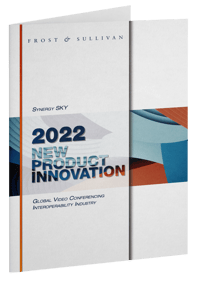 About Frost & Sullivan
Frost & Sullivan is the Growth Pipeline Company™. We power our clients to a future shaped by growth. Our Growth Pipeline as a Service™ provides the CEO and the CEO's growth team with a continuous and rigorous platform of growth opportunities, ensuring long-term success. To achieve positive outcomes, our team leverages over 60 years of experience, coaching organizations of all types and sizes across 6 continents with our proven best practices. To power your Growth Pipeline future, visit Frost & Sullivan at http://www.frost.com.