We at Synergy SKY develop software for the video conferencing market that our customers love! Due to this, we are experiencing huge growth - both domestically and globally - and we are now looking to hire more people to join us.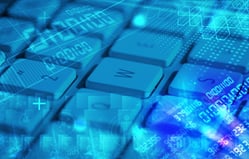 Most of our positions are posted on http://www.synergysky.com/careers
However, we are growing fast and positions that are available are not always posted.
If you have any of these qualifications: B2B sales, channel management, key account for high tech, digital marketing, SW development - or simply think you are a perfect fit. Do not hesitate to contact us. We love people with initiative and passion.
To read the full job descriptions, click here. If you wonder how it's like to work at Synergy SKY, take a look here:
* My first weeks at Synergy SKY - Charlotte Vermedal, Digital Marketing Coordinator
* First impression of Synergy SKY - Mark Dumas, VP Products
We make video meetings easy to JOIN / ANALYZE / MANAGE / CONTROL