Join us in welcoming Tony Giufre as Sales Director for Asia-Pacific
Tony has been in the video conferencing industry his entire professional career - and spent several years in Scandinavia, including Video Valley in Oslo.
When Tony was 19, he said goodbye to Italy and moved to Sweden for his bachelor's degree. After graduating from from Karlstad University with a degree in engineering, he started in Tandberg in 2001. He worked for Tandberg in Oslo until the company was aqcuired by Cisco, and then moved on to work for them as a global account manager for APAC, based out of Hong Kong. What initially was supposed to be just a 3 month stay ended up being.. forever. To this day, he still lives in Hong Kong, with his wife and 2 (soon to be 3) kids .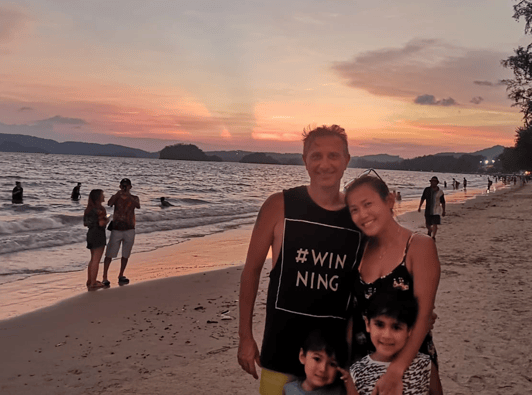 Tony had a role at JP Morgan & Chase as Head of Multimedia APAC for a brief time, before being asked to join Acano. In 2016, Cisco bough Acano, and once again, he ended up in Cisco "by accident" - this time as Head of Cloud Video Sales APAC.
Why Synergy SKY?
Tony has mostly been working for big firms, but was ready for a change.
"I missed working for a smaller firm, and wanted to be able to start from scratch. As Synergy SKYs first person in APAC, I'm doing just that."
"I've known Vemun, Ståle and Egil for over 15 years. I think it's important to work with people you enjoy being around and that you know you can trust. I'm also a big fan of the Scandinavian working culture"
Video meeting expert by day, DJ Tony Trash by night
Since Tony was 16, he has been passionate about music and has worked as a DJ. He's still going strong (even if he's not playing as often as before getting a family). DJ Tony Trash plays 2 times a month, mostly focusing on 90s house and trance.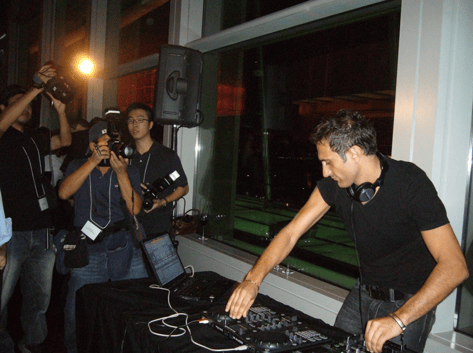 DJ Tony Trash in action
We are thrilled to have Tony omboard. He is a seasoned video meeting expert and we encourage all partners and customers in APAC to reach out to Tony to welcome him.
Tony will focus on high touch sales and developing our partner network. "The opportunities ahead is enormous – every organization that are using video will benefit from Synergy SKY solutions" says the energetic and always smiling Tony
We are also looking for more dedicated partners in the region