Alongside the rapid growth Synergy SKY is experiencing and to better serve our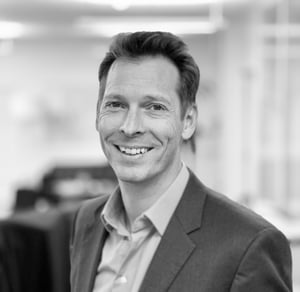 customers, employees and partners, it is with great pleasure that we welcome our new Chief Financial Officer (CFO), Remy Engelsen, as a senior member of the leadership team.

With an international background and wealth of experience, Remy's appointment will help take Synergy SKY to the next level. Remy is known to many of us as he shares a common background from both TANDBERG and Cisco.
Remy joined TANDBERG in 2006 where he was Director of Finance before becoming Chief Account Manager at Cisco until 2013. Since then he has had two CFO roles – where he participated in the sale of Teres Medical Group AS to Aleris Helse AS, and the acquisition of Curato Røntgen AS to Aleris Helse AS.
'putting the band back together'
Remy said - "One of the many reasons I joined Synergy SKY is the feeling of 'putting the band back together'. Since I know many of the team at Synergy SKY, I've been following their exceptional growth and it is clear to me that alongside the accelerated growth, it also will be lots of fun. We share the same philosophy, "fun and profit".
Join us in welcoming Remy to the team.
PS, Remy started in Synergy SKY Oct last year