We are very happy to announce that Jari Åvall is joining Synergy SKY

Jari is a sales driven start-up entrepreneur who has been working with unified communications since 2003.

Today, Jari is supporting a handful of high growth companies in the Nordics and US.
"The global video communication market is growing in double digits year over year.
There are so many different technologies and solutions on the market today, but to me it seems that the end user has been forgotten completely. Starting a video meeting is a lot of hassle, meetings never start on time and the overall user experience is often very poor" Jari says

He continues: "This is where Synergy SKY comes in with their simple and straight forward value proposition of solving the pains before the meeting, during the meeting and after the meeting"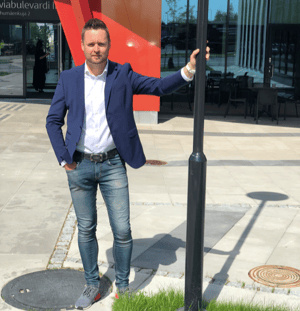 "I am excited to work side by side with some old friends, and even more excited about making new friends within the Synergy SKY family. The company culture, combined with fantastic products and great channel partners made it very easy and humbling to join the team".

Jari is married to Laura and has a 3 year old son Oskar. If Jari is not working or playing with Oskar, you can find him on a golf course wondering why the sport is so difficult.. :-)