Synergy SKY is excited to announce the expansion to the Middle Eastern and African markets. Meet the talented Caroline Sorton who is taking the lead as Regional Manager.
Caroline Sorton has a wealth of experience when it comes to collaboration strategies and streamlining the meeting experience for a variety of customers.
For the last three years, she has been with Omega Digital as Business Development Manager. Here she focused largely on developing a unified communications competency within Omega with key partners such as Microsoft and Cisco as well as driving technology updates to customers and consulting on the design and deployment of their unified communications and collaboration solution.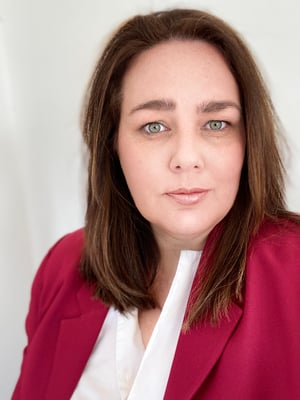 "Later this role included managing key clients where I worked with large global companies, working closely to build their end-to-end collaboration needs including; unified communications, digital signage, workspace management, and Audio Visual & Video Conferencing requirements for more efficient meetings and enhanced user experience," she says.
Now she is ready for a new challenge and looks forward to bringing the Synergy SKY solutions to a whole new market.
"There's an ocean of collaboration tools out there and few of them will tick all the boxes of a organisation's needs which leads to the majority of enterprises having multiple communication and collaboration platforms,"
"Furthermore, employees tend to use favor technologies based on preference, simplicity or purely familiarity. This is challenging in any organization, not only for support but to drive a single user experience,"
"With Synergy Sky I am excited to be able to deliver something unique to our market that gives the enterprise flexibility in multi-vendor environments the ability to deliver all types of meetings more efficiently, managing the experience before, during, and after the meeting," she says.
Read more about "Synergy of Things"
Over the years Caroline has formed a lot of relationships in the collaboration field and is now looking forward to bringing Synergy SKY to the attention of new partners in the region.
"Synergy SKY offers something unique, it's a rich service that provides a lot of value to organizations everywhere."
CEO and co-founder of Synergy SKY, Ståle Reitan, is excited to branch out to new markets with great talent in the lead.
"Caroline brings a lot of experience to the team and has enabled us to broaden our global presence in a time where videoconferencing is more critical than ever before. Welcome to the team!" he says.