Synergy SKY today announced the official opening of its new offices in New York, USA.



The move is part of the geographic expansion of the company's operations, enabled by the growth funding provided by the recent investment by venture capital firm NewCap.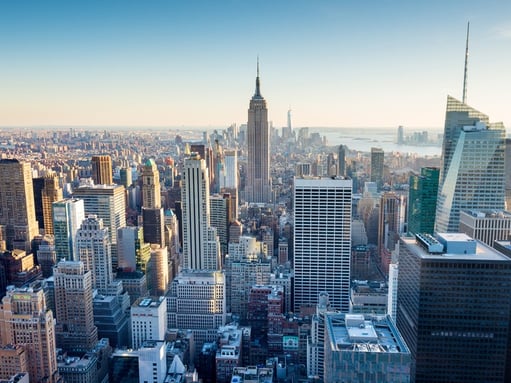 "The video conferencing industry is going through a period of accelerated change, as we see video moving to software-based consumption and infrastructure moving to the cloud," says Andrew W. Davis, co-founder and senior partner, Wainhouse Research. "The trend is that true monetization for video will be in services, yet many service providers struggle with challenges as they try to build their offering around single-tenant, enterprise-grade video infrastructure components. Synergy SKY's multi-tenant platform is a good fit for channel partners who are looking to create a service around one or more vendor's infrastructure solutions."
Synergy SKY works with both existing and new video-as-a-service and unified communications-as-a-service providers to help them in offering a scalable service delivery platform to their customers. Utilizing the Synergy SKY platform, organizations are able to build a multi-tenant service around video infrastructure components from a variety of vendors including Cisco, Polycom, Acano, and Pexip.
Tolga Sakman, an industry veteran, will be heading up the Americas operations. Sakman has a background from video communications leader Tandberg/Cisco, and has previously held senior leadership positions in managed video conferencing service provider Glowpoint.
"I am very excited to be joining the Synergy SKY family to run the Americas operations," says Tolga Sakman, VP Americas. "The solution developed by Synergy SKY alleviates the pain points which keep the service providers from offering video as an integrated part of their offering in an efficient and profitable way. We have the right product to address the video consumption growth that both service providers and IT managers at end-user organizations are facing."
With successful customer deployments in Europe, Synergy SKY is now ready to bring its industry-first multi-vendor, multi-tenant video, and unified communications-as-a-service platform to the service providers, reseller organizations, and end-user customers in the large and growing Americas market.
"The Americas, and specifically the US, is the largest market for video conferencing and telepresence deployments in the world," says Ståle Reitan, CEO of Synergy SKY. "We are extremely excited about the growth opportunity this geographic expansion provides for us."
The New York City office is located at 256 W 36th Street, New York, NY.