With strong growth comes new, strong team members. Synergy SKY is excited to expand our presence in the DACH region with the talented Dominika Kanczik joining as Regional Manager.
BASED in Frankfurt, Dominika Kanczik will be serving the entire DACH region with simplified and secure software solutions for their business meeting needs.
Dominika built her professional foundation in the telecommunication industry, working for brands such as HTC and later PGi. It was at PGi she made her entrance into the field of collaboration technology and solutions, where she stayed for six years.
In her previous roles she worked with several large clients and gained unique insight in the issues users of collaboration technology often face. She saw firsthand the struggles of booked meeting rooms sitting empty, and how much time was being wasted on connection and dial-in issues.
Dominika wanted to be part of the solution to these problems. That is when she decided to join Synergy SKY.
"I was convinced by the solution Synergy SKY offer. It's a pain killer for all the customers I have been working with so far. By joining Synergy SKY I get to be part of moving businesses forward and eliminate the issues that I know they are struggling with," she says.
"I am very excited to be able to wave the Synergy SKY flag to the DACH market that I know are in need of secure and efficient solutions."
SVP of Sales at Synergy SKY, Hans Kalderin, is excited to have Dominika on board and to be able to cater to a new market.
"We couldn't be happier to have Dominika joining us. Her experiences and insights are very valuable, and we are looking forward to grow further with her on the team," he says.
Besides work Dominika loves to travel. Her favorite spots are Mexico and Brazil, where she admires the easygoing culture.
"Meeting new people and experiencing different cultures really inspires me. I am usually a very structured person, but I try to bring elements of these cultures into my everyday life."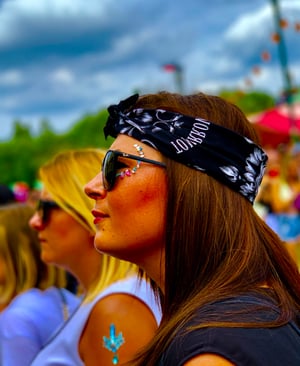 Besides travelling she is also an avid festival goer and has attended Tomorrow Land the last three years.
"I love the way music brings everyone together, it's a very fun and calming environment, and it's such a great way to unwind."