With his passion and enthusiasm for the video conferencing industry, it's easy to understand how Brett Busch has achieved his impressive resume. Now, bringing his talents to Synergy SKY, he's looking to take companies to the next level with "Synergy of Things".
Brett Busch has a fascinating professional background, having worked with several of the largest companies in the world such as Apple, Google, Facebook, Cisco and Salesforce to name a few. But, his intrigue for video conferencing started long before his professional life, and even before the technology was an actuality.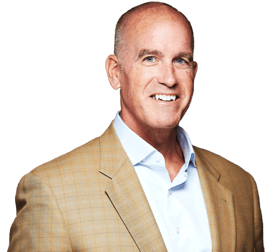 "As a kid I was really fascinated with the cartoon The Jetsons, and how they portrayed the then futuristic act of talking to someone through video. I found it really captivating, and so that's where my interest for this concept began."


What started as a childhood fascination, would later become his professional life. In the early 2000's he started working for IVCi, one of the top resellers of video conference technology.
"I was living my childhood dream, being able to help companies discover the unlimited possibilities that this technology could offer."
He spent 12 years as a VP of Strategic Accounts at IVCi, working with several global fortune companies. He was the top sales rep for most of his tenure there. It is the enthusiasm Brett Busch has for the industry that makes him so successful.
"I don't really see it as work, I see it as something fun that I get to do. I genuinely believe in the opportunities the technology offers, which is why I can present it with passion."
This was also so what attracted him to join the team at Synergy SKY.
"The solution is unique. I am very excited about the "Synergy of Things", this is something no one else offers. I can't wait to bring this to our customers, giving them the power to manage all conference rooms, saving them time, money and real-estate assets."
"What also attracted me to Synergy SKY is the work life balance they offer, and the work hard, play hard mentality."
With a long list of hobbies and interests, he is definitely keeping busy in his spare time as well. Towering above the rest of us at 6"6, he is a long-time basketball player and enjoy staying active by hiking and cycling. Motorcycling is also something that keeps the family busy.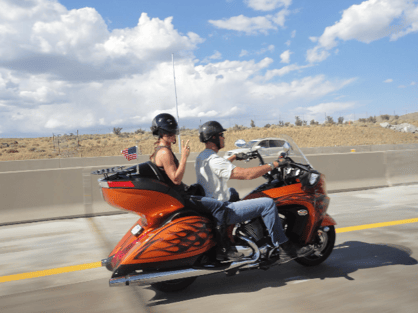 "My wife and I try to take the motorcycle out every weekend for the day or weekend trip, to spots in Napa Valley, the Coast or Lake Tahoe. We on average log over 6,000 miles a year on the motorcycle and have all over the US and Western Canada. It's a great way to unplug."
"I am definitely not a couch person; I destress by being active and outdoors."
CEO of Synergy SKY, Ståle Reitan, is very excited about Brett joining the team.
"Brett brings a lot of knowledge and experience to the team. We are looking forward to celebrating his successes in Synergy SKY," he says.