We just finished the first half of 2019 and we are on track to doubling our revenue. We have welcomed 5 new employees, signed new partnerships and introduced new products. And, we are about to enter a new and exciting market....


Our growth is accelerating: In the last quarter, we finished with 20% more revenue than any other quarter. We are aiming to double the revenue, compared to last year.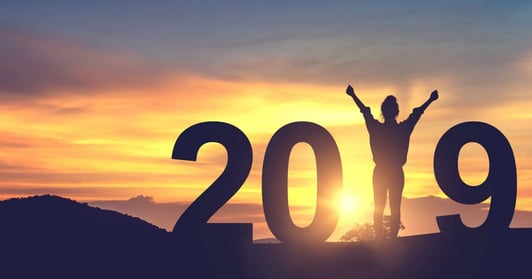 SKY is the limit

New products, employees, partnerships and deals will help us achieve this target.

In the first half we introduced Synergy CONTROL, which enables the video admin to monitor and control all video meetings in one place. This give users a peace of mind.

We also revamped Synergy ANALYZE! Now with an updated graphicaluser interface, more flexible reports and faster search.

When it comes to Synergy JOIN, we have focused on scalabiliy and security, because we know that both of them are important to our customers.

Great results comes because of a great team! So far this year, we have strengthened our team with some truly great people: Tony Giufre, based in Hong Kong, as Sales Director Asia Pacific and Michael Kellaway as Sales Manager UK. We also hired Hilde Kristine Bjerkan as Channel Manager EMEA & APAC, and Jari Åvall in Finland. On the US west coast, Sean Vohs will be responsible for support.

We are also very proud of the fact that 10 Global Fortune 500 companies has adopted our solutions, whereof eight are headquartered in the US. This achievement would not be possible without our invaluable partners.

This year, we signed global agreements with leading technology resellers such as World Wide Technology and Dimension Data, but also with many regional partners.
We want to extend our gratitude to both partners and customers. Without you, there would be no Synergy SKY.

Expanding the market
Next week, we are hosting our first global Partner Summit here in Oslo, and you are welcome! You can expect to learn alot from our experts and from other partners.

Another good reason to come: you will be able to see how our developers are working to make our product more relevant for our customers by embracing the Internet of Things (IoT).

Stay tuned...!