Synergy SKY has once again raised the functionality bar for organizations with a multivendor ("best of breed") Collaboration strategy. Version 2.2 of the Synergy SKY management suite is now available.
This version enhances the platform's white-glove capabilities, regex rule engine, and Webex connectivity for Cisco endpoints.
New in 2.2:
Meeting Rule automation


Synergy SKY has simplified and automated the identification of the most common meeting invites. Out of the box, the Synergy SKY Suite provides the details for Webex, Microsoft Teams, Zoom, and other boutique providers.




Improved Endpoint Control
Give your administrators visibility and access to participants regardless of meeting type. Endpoints registered to the Synergy SKY Suite can now be added/removed and Muted/unmuted from Webex, Microsoft Teams, Zoom, and other boutique providers.


Debug Log Bundle Fix


Creating a debug log bundle would in certain cases cause the primary disk to fill up.


Cisco WebRTC Link OBTP


Microsoft Teams invitations with WebRTC links (no SIP details) will now trigger OBTP on supported Cisco endpoints.

This development will make joining internal and external Microsoft Teams meetings less complicated and easier for users.

Read more about this feature here.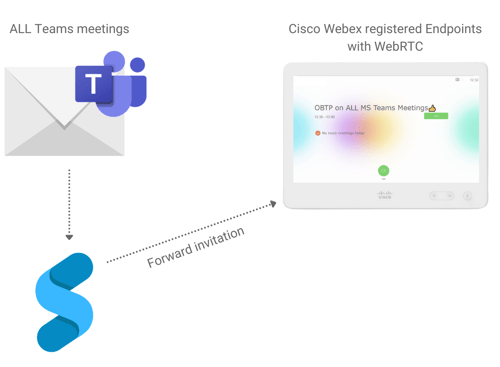 As collaboration environments grow more complex, only the Synergy SKY Suite can simplify your deployment and provide a single point of access for universal single click meeting connection (OBTP) for Cisco/Poly endpoints, on-prem video bridge control, and meeting room usage analytics. All the functionality of our multivendor-focused product line for before, during, and after meetings are available in one bundle.
Upgrade in your config tool now to unlock the power of the Synergy SKY Suite 2.2: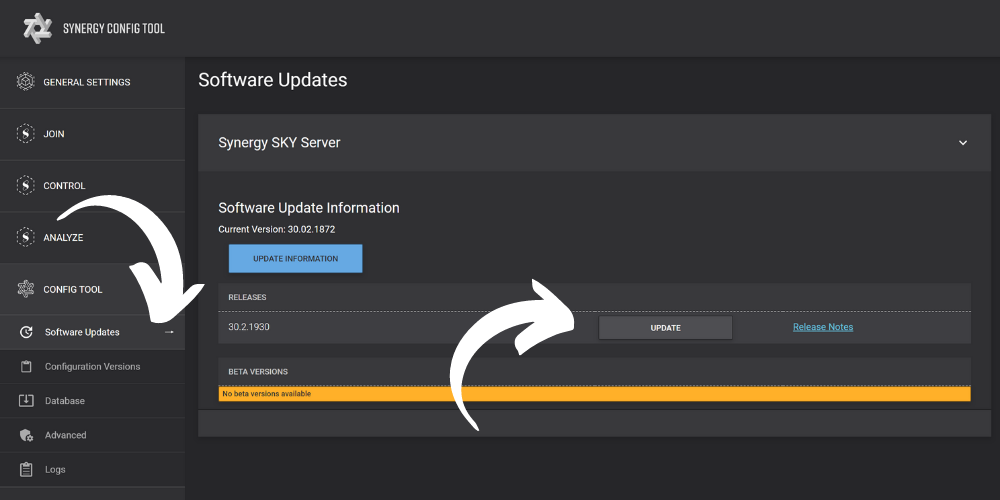 Read more about the Synergy SKY Suite: